加德满都出发- 8 Days Kathmandu to Lhasa Overland with EBC Tour——Reception of foreign guests【加德满都+珠峰大本营+西藏拉萨之旅8日游-外宾西藏散拼接待】
线路编号:L1004047 不含大交通(此产品价格仅供参考,需预订请电话咨询)
[ 加德满都 收客]
出发城市:

加德满都 出发

预订须知:

建议提前15天

往返交通:

汽车去汽车回

线路分享:
出发日期及价格
2020年03月

SUN日

MON一

TUE二

WED三

THU四

FRI五

SAT六
2020年04月

SUN日

MON一

TUE二

WED三

THU四

FRI五

SAT六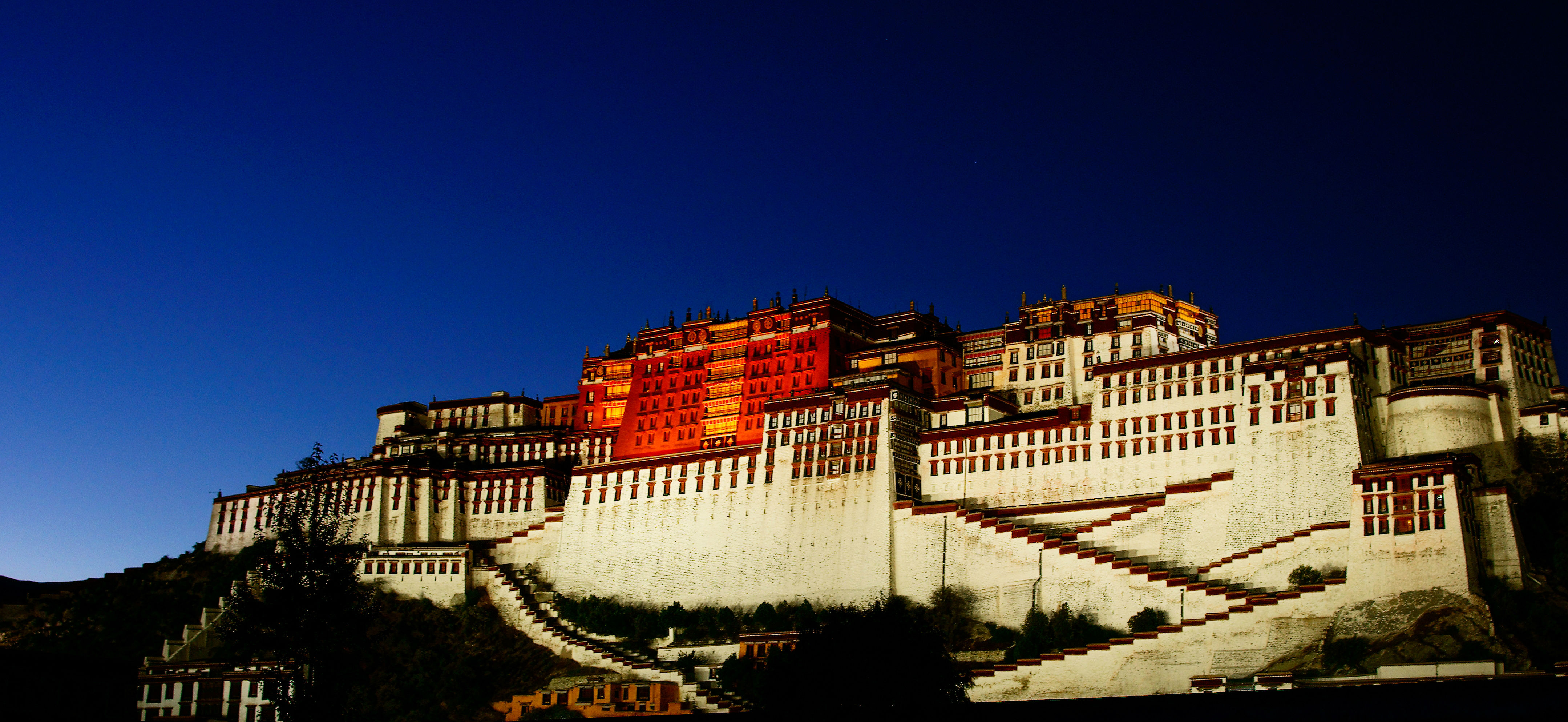 Tour Brief
Day

Place

Activities

Meals

Hotel

01

Kathmandu to Syabrubesi

137KM(7 hrs)

Our driver will pick you up in your hotel 9:00-9:30am, we drive to Syabrubesi, the village near border. While driving near Mt.Himalaya, you can see the deep gorges, snow-capped mountain on the way. Driving across the LuangTang National Park and lodge in village guest house in Syabrubesi(1700m)




/

Guest house

02

Syabrubesi to Kyirong

40Km(4-5hrs)

After breakfast, drive 15km to the border to enter China. In China side, you can meet our Guide who hold the group name to welcome you. Drive 1 hours to Kyirong (2800m) , Kyirong is surrounded by lofty snow-capped mountains and dense forests. In the afternoon, go to visitPaba Temple.




/

2 Star Hotel

twin sharing

03

Kyirong to EBC to Tingri 480KM

(11 hrs)

Driving pass through Peikutso lake and grassland, we reach Tingri at lunch time. In the afternoon we will driving to Everest Base Camp and visit the world highest Monastery, the Rongpuk Monastery. One the way, we view the splendid panoramic of Himalaya Mountain Range at Gyawula Pass.5200m. in late afternoon, drive back to Tingri.




B

Economy Hotel twin sharing

04

Tingri to Shigatse

280KM (7 hrs)

Driving from Shegar to Shigatse, on the way we visit the 5000m G318 National Highway milestone in Lhatse and have lunch in here. Arrival in Shigatse in early afternoon, visit the seat of Panchan Lama - Tashilunpo Monastery, one of the most important monastery in Tibet




B

Economy Hotel twin sharing

05

Shigatse to Lhasa via Gyantse

375KM

Driving to Lhasa via Gyantse. On the way you can see many Tibetan Famer Villages and we could stop to pay a visit. In Gyantse, visit Heritage town Gyantse old street and Perklor Monastery, Kumbum stupa. In the afternoon, driving to Lhasa viaManak Dam Lake, Korola Glacier and Yamdrok Lake.




B

Economy Hotel twin sharing

06

Lhasa

Lhasa City Tour

*Potala Palace

*Johkang Temple

*Barkor Street




B

Economy Hotel twin sharing

07

Lhasa

Lhasa City Tour

*Drepung Monastery

* Sera Monastery




B

Welcome Dinner

Economy Hotel twin sharing

08

Lhasa Departure

Hotel to airport/train station transfer. End the tour

B



中文概要行程
日程

目的地

游览活动和参观景点

用餐安排

酒店安排

1

加德满都-Syabrubesi

早上09:00-09:30接人,加德满都酒店-Syabrubesi

/

招待所

2

Syabrubesi-吉隆(40km)

* 帕巴寺




早餐

经济型酒店

标准双人间

3

吉隆镇-珠峰大本营-定日(480km)




*珠峰大本营

*在加乌拉山口远眺喜马拉雅群山

*绒布寺

早餐

经济型酒店

标准双人间

4




定日-日喀则 (280km)

*扎寺伦布寺

早餐

经济型酒店

标准双人间

5

日喀则-江孜-拉萨(370公里)

*羊卓雍错湖

*卡若拉冰川

*斯密拉山和满拉水库

*江孜白居寺和十万佛塔

早餐

经济型酒店

标准双人间

6

拉萨

拉萨市内旅游观光

*布达拉宫

*大昭寺

*八廓街

早餐

欢迎晚餐

经济型酒店

标准双人间

7

拉萨

拉萨市内旅游观光

*哲蚌寺

*色拉寺

早餐




经济型酒店

标准双人间

8

离开拉萨

将游客从酒店到机场火车站(乘飞机离开在指定时间段整团免费送三次,晚离开游客需要提早出发。火车离开不限制)。旅游结束

早餐



费用说明
Price Inclusions
- Tibet EntryPermits and all other necessary Permits
- Entrance fees ofall tourist sites listed in the itinerary.
- Local tourTransfers, 7-23 seats comfortable Tourist Vehicle according to Group Size.
- Local TibetanEnglish-speaking guide in Tibet
- Accommodation andBreakfast (B.B)
- Free shuttle bustransfer from hotel to Lhasa airport/railway station.
- Oxygen suppliedwhen travelling to high altitude
- Drinking watersupply daily
- Safe Transfer fromKathmandu to China border.
- Farewell Dinner inLhasa before tour ends.
- Travel accidentinsurance covers accident, altitude sickness
- SAFE car transferservice from Kathmandu to Nepal border included;
Price Exclusions
- Lunch and dinnersare not included,Breakfast at Syabrubesi
- Tips to tour guideand driver, you are suggested to tip them 7 USD/day
价格包含服务
- 西藏旅游进藏函及西藏境内所需其他旅游许可文件,普通快递投递到指定国内收件地址
- 行程所列景点门票
- 旅行中使用旅游中巴或商务车
- 到达及离开时,机场/火车站与酒店之前的接送(需在指定时间段内整团一次性接送)
- 经验丰富的藏族英文导游
- 6晚经济型酒店标准间住宿含早餐 (每人1床1份早餐),1晚syabrubesi招待所(不含早餐)
- 欢迎或欢送晚餐1餐(藏餐)
- 全程提供应急用便携式或医疗氧气
-加德满都酒店-吉隆口岸的陆路交通
价格不包含服务
- 中国签证费
- 从尼泊尔进藏中国签证办理服务费20美元/人(游客支付给我社当地合作旅行社)
- 晚餐和午餐,syabrubesi招待所一晚早餐客人自理
- 导游和司机小费
- 单房差
Highlight​s
- EBC
- TashiLhunpo Monastery
- Gyantse Kumbum & Pelkor Monastery
- Yamdrotso Lake
- Potala Palace: Winter palace ofthe Dalai Lama
- Temple: Spiritual Center forBuddhists in Tibet
- Sera Monastery: Another one ofthe "great three" Gelug monasteries of Tibet, the hot attraction is monksdebate.
- Drepung Monstery: Drepung used tobe a seat of central government until the 5th Dalai Lama built Potala Palace.
Day by Day Itinerary
Day 1: Kathmandu toSyabrubesi (137km, 7 hrs)
Our driver will pick you up in your hotel during 9:00-9:30 am. Then wewill drive to China Tibet border. While driving near Mt.Himalaya, you can seethe deep gorges, snow-capped mountain on the way. We will also drive across theLuangTang National Park.
Day 2: Syabrubesito Kyirong (40km, 4-5hrs)
After breakfast, we will drive 15km to the border to enter China. Youwill meet our guide in China side. Then we will drive 1 hour to Kyirong (2800m)where is surrounded by lofty snow-capped mountains and dense forests. In theafternoon, you take a stroll to visit Paba Temple (2850m), a Gelugpa templebuilt by Tibetan King Songtsan Gambo at the proposal of his wife Nepaliprincess Bhrikuti. The Nepali style temple with delicate murals is only withinminutes' walk from your hotel.
Day 3: Kyirong toEBC to Tingri (480km, 11 hrs) (B)
Today, we will first drive to pass through Peikutso lake and grassland.Then we continue to drive to Everest Base Camp and visit the world highestMonastery, the Rongbuk Monastery. On the way, you can view the splendidpanoramic Himalaya Mountain Range at Gyawula Pass (5200m).
After visiting Everest Base Camp, we will drive to Tingri.
Day 4: Tingri toShigatse (280km, 7 hrs) (B)
Today, we will drive from Tingri to Shigatse. On the way, you will visitthe 5000m G318 National Highway milestone in Lhatse. After your arrival inShigatse in the early afternoon, you will visit the seat of Panchan Lama -Tashilunpo Monastery, one of the most important monasteries in Tibet.
Day 5: Shigatse toLhasa via Gyantse (375km) (B)
Today, we will drive to Lhasa via Gyantse. On the way you can see manyTibetan farmer villages. After arriving in Gyantse, you will visit Heritagetown Gyantse old street and Perklor Monastery, Kumbum stupa. Then you will alsovisit Manak Dam Lake, Korola Glacier and Yamdrok Lake on the way to Lhasa.
Day 6: Lhasa City,Potala Place and Barkhor Street (B,D).
The tour will begin from UNESCO World Heritage site - Potala Palace,which is also the winter palace of Dalai Lama. It's situated at 12,139 feetabove sea level. It's a 13-story high building that contains over 1,000 rooms,various statues, stupas, murals and artifacts.
Then continue to Jokhang Temple, another UNESCO World Heritage site. It'sa spiritual center for Buddhists in Tibet. Next to the temple there is BakhorStreet, filled with pilgrims and street vendors, selling traditional Tibetanitems such as prayer wheels and jewelry.
Day 7: Monasteries in Lhasa, Drepungand Sera (B).
In the morning,tourists are going to visit Drepung monastery which was one of the "threegreet" Gelug monasteries of Tibet and was founded in 1416. Ganden palace isused as Dalai Lama's palace in the Drepung before moving to the Potala palace.
Afternoon, SeraMonastery---It was one of the "three great" Gelug monasteries of Tibet and wasfounded in 1419. The highlight is the Monks debate at around 3 - 5 in theafternoon.
Day 8: Depart from Lhasa (B).
Transfer clients to the airport or train station.
预订流程
网上预订:直接通过网站下单,在线选择产品并填写相关信息后,提交订单。

电话预订:拨打咨询电话028-68680707 85557540,由客服帮助您完成信息的确认和下单操作。
付款方式
网上支付:网上银行、信用卡、第三方支付(支持开通网上银行的储蓄卡及信用卡)。

门市支付:门市现金付款,转账支票,刷卡。

网点支付:您可以通过便利店、邮局、药店等支付宝合作网点付款。

对公汇款:通过银行将相关款项汇至指定账户。查看汇款帐号

发票说明:按照国家相关规定,本产品提供"旅游费"发票,不提供其它类目发票。 如何获取发票
用户点评
行 程:

100%
导 游:

100%
交 通:

100%
住 宿:

100%
暂无任何点评记录!
在线咨询
您的问题?告诉我们您的疑惑,我们会在第一时间为您解答。请您: